When it comes to jewellery shopping, Dubai is undeniably a shopper's paradise. With its extravagant malls, luxurious boutiques, and traditional souks, this dazzling city offers an unmatched experience for those seeking the finest jewellery pieces. If you are looking to buy something special for her, whether it's a diamond ring, a stunning necklace, or elegant earrings, Dubai is the place to be.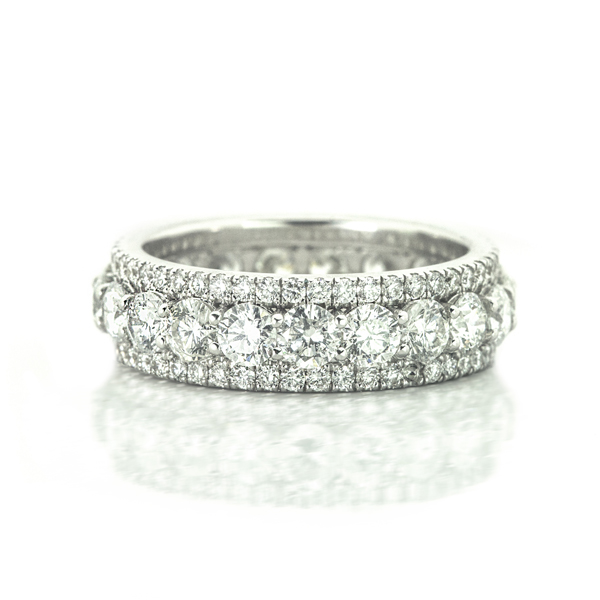 Let's dive into the world of Jewellery shopping in Dubai and discover the best ways to indulge in this glittering experience.
Online Jewellery Shopping
One of the most convenient ways to explore the vast array of jewellery options in Dubai is through online shopping. With just a few clicks, you can immerse yourself in a world of exquisite designs and fine craftsmanship. Many reputable jewellery stores in Dubai, such as diamondsdubai.ae, offer an extensive range of ready-made and custom diamond or gold jewellery. This allows you to choose the perfect piece that reflects your unique style and preferences. Whether you are looking for a timeless classic or a modern statement piece, the online shopping experience ensures a hassle-free and convenient way to find exactly what you're looking for.
Certification & Quality Matters
When it comes to diamonds, quality is of utmost importance. Dubai is renowned for its commitment to excellence, and the jewellery stores in the city reflect this dedication. Reputable stores like diamondsdubai.ae source their diamonds from reliable suppliers and offer certified diamonds from internationally recognized certification companies like GIA, IGI, or HRD. These certifications provide assurance of the diamond's authenticity and quality, giving you peace of mind when making your purchase. Whether you are in search of a dazzling solitaire ring or a breathtaking diamond pendant, shopping at a store that offers certified diamonds ensures that you're investing in a piece that will be treasured for a lifetime.
Reliable Jewellery Store
If you are an international resident or a local shopper in Dubai, diamondsdubai.ae is the perfect online web store for all your jewellery needs. Their user-friendly website caters to a global audience, allowing customers from around the world to explore their vast collection of exquisite jewellery pieces. Whether you are in Dubai or browsing from the comfort of your home, this platform offers a seamless shopping experience that ensures you find the perfect piece to elevate your style. With their commitment to quality, reliability, and customer satisfaction, you can trust that you are making a wise investment when shopping from diamondsdubai.ae.
Exploring Dubai's Glittering Souks
Dubai's glittering souks are a treasure trove for jewellery enthusiasts. These traditional markets offer a unique shopping experience, where you can immerse yourself in the city's rich culture while browsing through an array of stunning jewellery pieces. From intricate gold necklaces to intricately designed bracelets, the souks offer something for every taste and budget. The skilled craftsmen and artisans in these souks create breathtaking pieces that showcase the rich heritage of Dubai's jewellery industry. Whether you are looking to purchase a traditional Arabic design or a contemporary piece with a Middle Eastern flair, the souks provide an enchanting atmosphere where you can find the perfect jewellery to complement your style.
To Sum Up..
Dubai's jewellery shopping scene is a true paradise for shoppers looking for something special. Whether you choose to explore the traditional souks or indulge in the convenience of online shopping, Dubai offers a wide range of options to suit every taste and style. When it comes to buying diamonds, it's crucial to shop from reputable stores that offer certified stones from internationally recognized certification companies.
Diamondsdubai.ae is an online web store that caters to both local and international residents, providing a reliable and seamless shopping experience. So, whether you're a resident or a visitor, Dubai's glittering souks and online stores like diamondsdubai.ae await you with a world of exquisite jewellery just waiting to be discovered!