When it comes to luxury and opulence, Dubai stands as a shining gem in the crown of the world. Renowned for its stunning architecture, extravagant lifestyle, and unmatched elegance, the city has another sparkling facet that captivates visitors and residents alike – its exquisite gold jewellery. Dubai's status as a global hub for gold trade and craftsmanship has earned it the title of "City of Gold," and rightfully so. In this piece, we delve into the allure of Dubai's finest gold jewellery, available at the online web store DiamondsDubai.ae, offering a diverse range of ready-made gold jewellery pieces that cater to every occasion and style.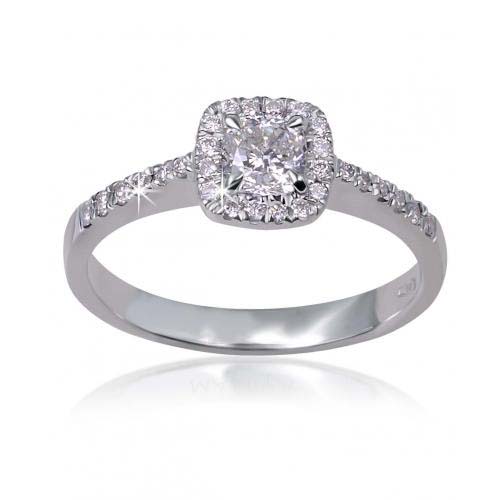 A Glimpse of Luxury: Ready-Made Gold Jewellery Collection
Imagine walking into a world where elegance meets craftsmanship – where gold transcends beyond metal to become wearable art. This is precisely what Dubai's finest gold jewellery embodies. At DiamondsDubai.ae, you will discover a carefully curated collection of ready-made gold jewellery, each piece radiating a unique story of elegance and creativity. From intricately designed rings that symbolize eternal love to breathtaking necklaces that adorn the neckline with grace, the collection leaves no stone unturned when it comes to variety.
For those special milestones like weddings and engagements, the selection of gold rings and bands is nothing short of remarkable. Crafted with precision and passion, these rings encapsulate the emotions and promises exchanged between couples. The earrings and pendants, on the other hand, offer a touch of sophistication that complements both formal occasions and daily wear. The bracelets, a blend of artistry and comfort, become a statement piece for the wrist, adding a dash of radiance to any ensemble.
Unveiling the Convenience: Online Web Store for Global Shoppers
In an age where convenience is paramount, DiamondsDubai.ae shines as a beacon of seamless online shopping for gold jewellery. Recognizing the evolving needs of modern customers, the web store brings the allure of Dubai's gold to both local and international residents, transcending geographical boundaries. Whether you are walking along the bustling streets of Dubai or enjoying the comfort of your home halfway across the world, the virtual doorway to Dubai's finest gold jewellery is just a click away.
The user-friendly interface of the website ensures that customers can browse through the collection with ease, exploring each piece up close and personal. Detailed product descriptions and high-resolution images provide an accurate representation of the intricate designs, allowing you to make an informed decision from the comfort of your chosen environment. The convenience of online shopping extends to secure payment gateways and efficient delivery services, promising a hassle-free experience from selection to possession.
The Gold Standard: Competitive Rates, Uncompromising Quality
Dubai's gold jewellery is renowned not only for its artistry but also for its purity and quality. DiamondsDubai.ae upholds this reputation by offering a collection that is not only visually captivating but also genuine in its essence. What sets this online store apart is its commitment to competitive and reasonable rates without compromising on the gold's purity and craftsmanship standards.
Each piece in the collection is a testament to the skilled artisans who pour their passion into every creation. The gold used is sourced responsibly and subjected to stringent quality checks, ensuring that the jewellery you acquire is an investment that shines through generations. By delivering a combination of elegance and value, DiamondsDubai.ae sets a new gold standard in the world of online gold jewellery shopping.
Final Thoughts
Dubai's finest gold jewellery is more than adornment – it's a reflection of a city's dedication to luxury, craftsmanship, and elegance. With the convenience of DiamondsDubai.ae – an online store, this beauty is now accessible to individuals worldwide. From rings that symbolize a commitment to earrings that exude charm, the collection is a celebration of life's most precious moments. And as you explore the treasures offered, you will find that Gold jewellery dubai is not just an accessory, but an embodiment of artistry, tradition, and brilliance.