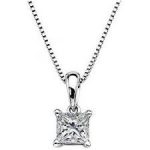 Diamond is the epitome of all forms of embellishments. Every woman wishes to wear a beautiful diamond jewelry and amongst all ornaments diamond pendants are most preferred. Women of every age group love wearing a diamond pendant not just because they go very well with most of the outfits, but also for its incredible lustrous beauty and elegance. Diamond Pendant Price in UAE can be affordable or they can be very costly as there is a wide range of choices based on quality, shap, weight, and cut.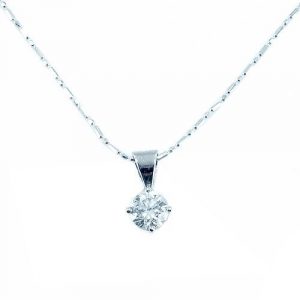 Whether you are buying it for yourself or to gift your loved one you should make sure that you choose the superior quality masterpiece with the finest finish. Here are a few tips to help you in buying the perfect Diamond Pendants in Dubai that complements every outfit and adds a classy touch to the attire:
Consider the shape and design: Pendants are available in various styles and shapes so you should always choose an eye-catching design that suits the personality of the wearer.
Consider the 4 C'S: It is very important to check the 4C's which includes color, cut, clarity and carat as the beauty of diamond pendants solely depend on them.
Decide the budget: Before purchasing the one decide your budget because the shape, weight, and size of the pendant depend completely on an amount which you are willing to spend.
To get the astonishing diamond pendants with intricate designs you can check out the collection of Diamonds Dubai which has an extensive collection of handcrafted pendants.
For more information please visit: –  http://www.diamondsdubai.ae/pendants.html