When it comes to expressing eternal love and commitment, nothing speaks louder than a beautifully designed and handcrafted engagement diamond ring. And if you're in Dubai, the city of gold, you're in luck! Dubai is known for its exquisite jewelry offerings and finding the perfect engagement ring here is a dream comes true. In this piece, we will explore the best ways to choose the ideal Engagement diamond ring in Dubai, ensuring that you find a symbol of love that will last a lifetime.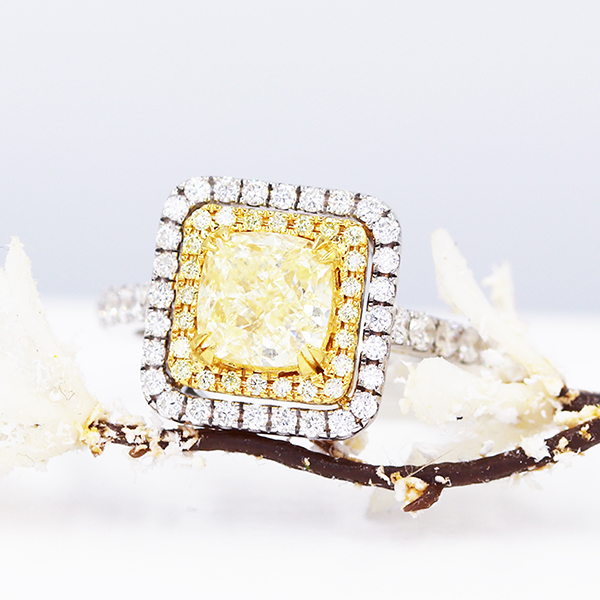 One of the first steps in your journey to finding the perfect ring is to explore the options available to you. Thankfully, Dubai is home to Diamondsdubai.ae, the Middle East's premier online web store for high-quality designer and handcrafted engagement and wedding rings for women. The esteemed online retailer caters to both local and international residents, offering a vast selection of stunning jewelry items at competitive prices.
Diamondsdubai.ae takes pride in its extensive collection, which features approximately 5000 ready-made diamond or gold jewelry pieces. From exquisite wedding and engagement rings to men's jewelry, diamond earrings, gemstone jewelry, pendants, and certified diamonds from renowned international certification companies like GIA, IGI, or HRD, they have it all. This wide range of options ensures that you will find the perfect engagement diamond ring that suits your style, preferences, and budget.
One of the unique aspects of Diamondsdubai.ae is their emphasis on customization. They offer an extraordinary service that allows you to create a bespoke engagement ring that reflects your unique love story. With their expert designers and craftsmen, you can collaborate to bring your vision to life, designing a ring that will be truly one-of-a-kind. This personal touch ensures that your engagement ring will hold special meaning and significance, representing the eternal bond you share with your partner.
When selecting an engagement diamond ring, it's important to consider the 4Cs: carat weight, cut, color, and clarity. Diamondsdubai.ae understands the importance of these factors and offers a range of options to suit every preference. Their knowledgeable staff is always available to guide you through the selection process, providing expert advice and assistance to ensure you make an informed decision.
In addition to the 4Cs, you should also consider the metal and setting for your engagement ring. Diamondsdubai.ae offers a variety of choices, including white gold, yellow gold, rose gold, and platinum, allowing you to choose the metal that complements your partner's style and personality. Their exquisite settings, from classic solitaires to intricate halo designs, will enhance the beauty of your chosen diamond, creating a breathtaking piece of jewelry.
Another advantage of shopping at Diamondsdubai.ae is their commitment to quality and authenticity. They source their diamonds and gemstones from reputable suppliers, and each piece of jewelry comes with a certificate of authenticity. This assurance gives you peace of mind, knowing that you are purchasing a genuine, high-quality engagement ring that will stand the test of time.
Overall, Dubai offers a treasure trove of options when it comes to finding the perfect engagement diamond ring. Diamondsdubai.ae, with its vast collection of designer and handcrafted jewelry, competitive prices, customization options, and commitment to quality, is the ideal destination for your search. Let the city of gold be the backdrop for your eternal love story as you find the engagement ring that will symbolize your commitment and create lasting memories.