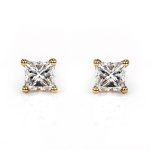 When talking about the diamond earring, nothing can beat the elegance and class of these accessories. They have the brilliant sparkle and alluring simplicity which seem magical. The best thing about these pieces is that they are very versatile and can be worn anywhere, at any time. Whether you need a pair earrings for an evening dress to a fancy dinner party or blue jeans and a knitted sweater to an afternoon picnic, diamond earrings can make you shine with their flashy and radiant appearance. These items are the perfect gift when you need to surprise your lady love. They are available on the market with a variety of shapes, sizes, and styles to choose from.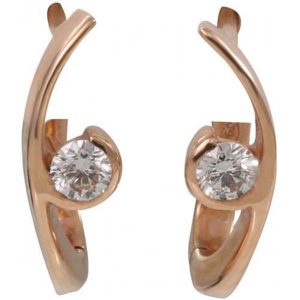 There are some different styles of diamond earrings that you might want to know:
Studs: They are the small and round-shaped earrings which go perfectly with casual or formal wear. Many men like to wear nice pair studs. They make a classy statement with any outfit and look so much nicer.
Hoops: These items come in many sizes from small and petite to long, dangling and touching shoulders. For the fabulous feminine touch, there is nothing better than diamond hoops. You can get them depending on the length of your neck.
Drops: If you need earring that can enhance the beauty of long hair as well, then drops will suit your needs perfectly. They add elegance with dangle below the stud setting.
Want to make a purchase for stunning Diamond Earrings In Dubai? If so, then contact Diamond Dubai today!
For more information please visit: –  http://www.diamondsdubai.ae/earrings.html