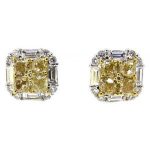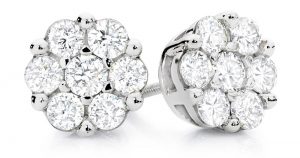 One of a best addition in any women's jewelry collection is diamond earrings that do not only look stunning, but never goes out from fashion. This is an accessory which every woman wants and it is all due to the sparkling and shiny nature of diamond which forces a girl or a woman to buy. These can be worn on any occasion without thinking that, whether you are going to attend a formal or an informal function.
Apart from this, these are also a perfect gift for wedding, anniversary, Valentine's Day, birthday or at any other special day for expressing your feelings which you have for your partner. These come in a variety of styles, shapes and designs from which you can easily opt as per your choice. The main thing is that you have to be very careful at the time of buying; otherwise it will become a burden on your pocket which sometimes becomes difficult to bear. Do you want to purchase diamond earrings Dubai? Well, you have arrived at right place. 
Since our establishment in 1966, we at "Diamonds Dubai" are offering gold and diamond jewelry to the customers. Our company does not make any compromise with the quality and finishing of product because customer satisfaction means a lot for us. In our product line, we have gemstone pendants, bangles (diamonds), solitaire rings, and gemstone earrings and many more in a wide range. If you want to know the diamonds prices in Dubai, then you can feel free to call us.