When it comes to luxury and extravagance, Dubai reigns supreme. The city, known for its opulence and grandeur, has a thriving jewelry scene that's as dazzling as its skyline. Dubai has established itself as a global hub for luxury brands, and this extends to its jewelry market. From engagement rings to diamond earrings, Dubai offers an array of branded jewelry that caters to every taste and style. Here, we'll take you on a journey through the allure of branded jewelry in the city of luxury.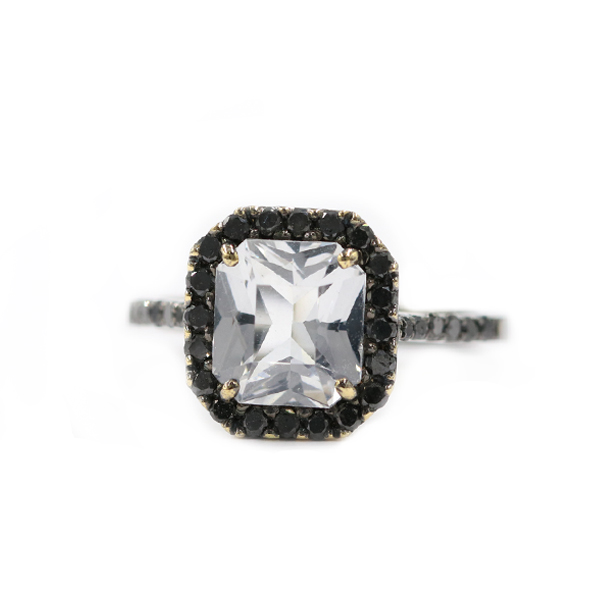 Engagement Rings: The Symbol of Everlasting Love
Dubai is a city of dreams, and what better way to start a new chapter in your life than with an engagement ring that's equally dreamy? Branded engagement rings in Dubai are a sight to behold. You can find iconic pieces from renowned brands. These rings are not just symbols of love; they are exquisite works of art. Whether you prefer a classic solitaire or a more elaborate design, Dubai's jewelry stores have a stunning selection to choose from.
Wedding Rings: Sealing the Forever Bond
As you embark on your journey of eternal togetherness, wedding rings become a symbol of your commitment. Dubai's jewelry stores offer a wide range of wedding rings that cater to different tastes and budgets. From sleek and modern designs to intricate and traditional ones, you'll find the perfect ring to celebrate your union. Some of the world's most prestigious jewelry brands have a strong presence in Dubai, making it a paradise for couples looking for that special ring.
Solitaire Rings: A Statement of Elegance
Solitaire rings have an everlasting appeal, and Dubai is the place to find them in all their glory. These rings focus on a single, stunning diamond that takes center stage. The city's jewelry boutiques showcase a remarkable collection of solitaire rings, allowing you to choose the perfect one to adorn your finger.
Diamond Earrings: Adorning Elegance
For those seeking to add a touch of sophistication to their attire, diamond earrings are a must-have. Dubai's jewelry stores offer an array of designs, from classic studs to intricate chandelier styles. The sparkle of these diamonds complements the city's vibrant nightlife and adds an air of glamour to any occasion. Whether you're attending a gala event or a casual evening out, branded diamond earrings from Dubai will elevate your style.
Bracelets: A Wristful of Beauty
Bracelets are an essential accessory for any jewelry enthusiast. In Dubai, you can explore a diverse range of branded bracelets that cater to different tastes and preferences. From delicate bangles to chunky statement pieces, Dubai's jewelry stores have something for everyone. Whether you're looking for a gift or a treat for yourself, a branded bracelet from Dubai is a perfect choice.
Pendants: Wearing Your Story
Pendants hold a special place in the world of jewelry, as they often carry sentimental value. In Dubai, you can find exquisite branded pendants that allow you to wear your story close to your heart. Whether it's a symbol of love, faith, or a cherished memory, these pendants are beautifully crafted and available in various designs that ensure that you can find the perfect pendant to express your individuality.
Necklaces: Adorn Your Neck with Luxury
Necklaces are a symbol of elegance and grace, and Dubai's jewelry boutiques offer an extensive selection of branded necklaces to choose from. Whether you prefer a delicate chain with a small pendant or a bold statement piece, you'll find it in Dubai. These necklaces not only enhance your beauty but also showcase the city's dedication to craftsmanship and luxury.
Men's Jewelry: Elevating Masculine Style
Dubai's jewelry scene isn't just for women. Men can also indulge in the luxury of branded jewelry. From cufflinks and rings to bracelets and necklaces, Dubai's jewelry boutiques offer a range of options for men who appreciate fine craftsmanship and style. These pieces are designed to add a touch of elegance and sophistication to men's fashion.
Kid's Jewelry: A Glimpse into Young Elegance
Even the youngest residents and visitors to Dubai can experience the allure of branded jewelry. Dubai's jewelry stores offer a charming collection of kid's jewelry, featuring adorable designs that children will cherish.
At Diamondsdubai.ae, we understand the importance of quality and authenticity for jewelry. We specialize in GIA, IGI, or HRD-certified diamonds, ensuring that you receive only the finest gems. Our online web store caters to both local and international residents, and we offer instant shipment to worldwide destinations at reasonable prices with the convenience of free pick-up and drop-off.
Visit www.diamondsdubai.ae today and explore the world of Branded jewelry in dubai, where elegance, luxury, and craftsmanship come together to create timeless pieces that will be cherished for generations to come.