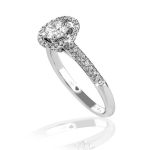 In a woman's life, one of the best occasions is an engagement and therefore, she always desires to have a perfect ring. Today, Hallo engagement ring has become extremely popular amongst the young brides. The best part about them is that they are available in the market and e-shops in great designs. We, at Diamonds Dubai, present a large collection of 18 carat diamond and gold jewelry including pendants, earrings, rings, necklace, bracelets, watches, etc. If you are planning to give a unique gift to your would-be partner, then exploring our huge collection will be the great decision. For you, we bring unique and attractive designs that you will surely love.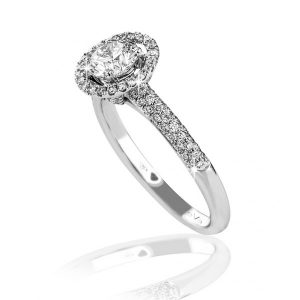 From us, you can also purchase One carats diamond in different shapes, cut, price and carat at great prices. What's more, all of our diamonds are graded by HRD Antwerp, International Gemological Institute and GIA. Apart from this, we accept our payments through Discover Network, American Express, Visa and MasterCard. To all the customers, we also offer the high level of customer service. Searching any product at our site is easy by just selecting category, currency and price. We have started our e-shop in 1966 with a mission to deliver premium quality products to all the people.
On the other hand, if you are not fully satisfied with our product quality, then you can return it back to us by filling a short form. So, why wait? Just explore our site now to pick an exquisitely designed product for your loved ones!