Choosing the perfect Engagement Ring can be an overwhelming experience, but it's an important step in starting your life together with your partner. Here's everything you need to know about selecting the perfect engagement ring: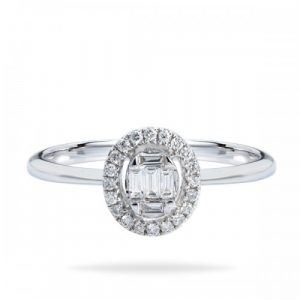 1. Budget – The first step in choosing an engagement ring is setting a budget. This will help narrow down your options and ensure that you don't overspend.
2. Style – Consider your partner's personal style when choosing the ring. Do they prefer classic, timeless designs, or are they more drawn to modern, unique styles? Also, consider the type of metal and stone they may prefer.
3. Cut, colour, and clarity – These are the "Four Cs" of diamonds, which are important factors to consider when selecting the perfect stone for your ring. Cut refers to the shape of the diamond, while colour and clarity refer to the quality of the stone.
4. Ring size – Be sure to find out your partner's ring size before making a purchase. You can do this by secretly borrowing one of their rings or by measuring their finger.
5. Quality and reputation of the jeweller – Choose a reputable jeweller with a good track record of customer service and quality products to ensure that you are getting a high-quality ring.
Choosing the perfect engagement ring takes time and careful consideration, but it's worth the effort to find a ring that your partner will love and cherish for a lifetime. By following these tips and doing your research, you can find the perfect engagement ring to start your journey together.