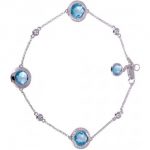 Diamond bracelet, without any doubt, is a great addition to any female's jewelry collection. These ornaments have always been in fashion and demand among women. No piece of ornament looks so beautiful on a woman than a shiny bracelet. You use your hands for doing all the tasks, so why not do all of your tasks with style? Wear a stylish bracelet on your wrist and everyone will notice and appreciate it, no matter where you are.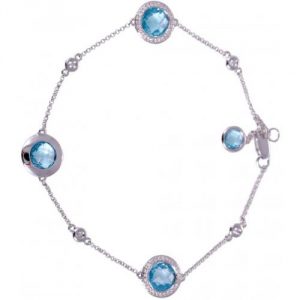 They have kept their standing as most sought after because of their glare, quality, elegance and ability to match everything. In fact, if you want to purchase a diamond bracelet Dubai as a gift for someone special, you can be certain that he/she they will love it. These wonderful stones are so shiny and sparkly, which is why the feminines just can't resist owing beautiful diamond ornaments.
In fact, they are a valuable fashion investment. They make the wearer feel confident and stylish, and there are studs to suit every female's taste. They will never go out of fashion and need very little maintenance, so you can pass them down from generation to generation. These beautiful ornaments are so versatile that they can be worn almost anywhere, and add allure to almost any outfit. The beauty of bracelet is that these stones are colorless, and so go well with everything. The best thing is that there are so many styles in diamond bracelets to choose from.
If you are looking where to get trendy Diamond Bracelets in Dubai, then Diamond Dubai would be the right destination for you. Here, we sell a great variety of certified Diamond and 18 carat gold jewellery at reasonable prices. To get details, visit our website today!
If you want to know more information you can call us: – +971 55475 8003