Your wedding day is one of the most significant moments in your life, a day filled with love, joy, and the promise of a lifelong commitment. When it comes to choosing the perfect symbol of your union, a wedding ring in platinum embodies timeless elegance and enduring beauty. At Diamonds Dubai, we understand the importance of finding the ideal ring for your special day, and our exquisite collection of platinum wedding rings offers an array of stunning options to complement your unique style and everlasting love.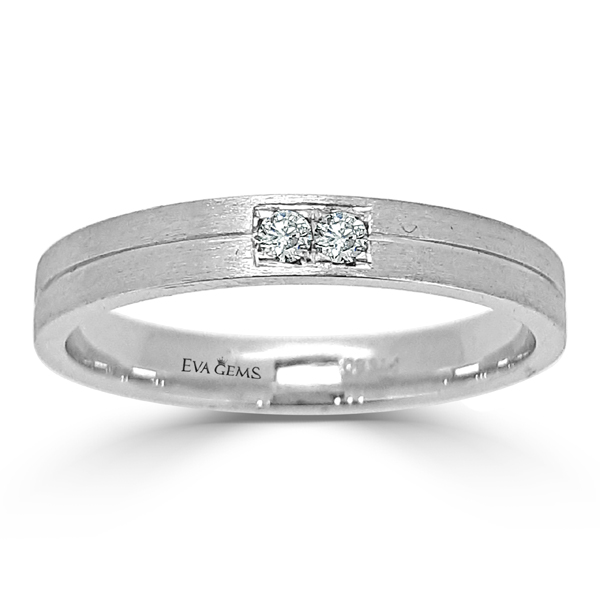 Why Choose Platinum?
Platinum is a precious metal renowned for its exceptional quality, rarity, and durability. Its natural white sheen exudes a timeless elegance that perfectly captures the essence of everlasting love. Unlike other metals, platinum is hypoallergenic, making it an excellent choice for those with sensitive skin. It is also incredibly resistant to tarnish and corrosion, ensuring that your wedding ring will maintain its brilliance and luster for a lifetime.
Timeless Elegance for Your Special Day
When it comes to selecting a wedding ring, it is essential to choose a design that reflects your personal style and complements your engagement ring, if you have one. Platinum wedding rings offer a wide range of designs that cater to various preferences, from classic and traditional to modern and contemporary.
For those seeking a timeless symbol of love, a plain platinum band serves as a sleek and sophisticated choice. Its simplicity allows the focus to be on the purity of the metal and the enduring nature of your commitment.
If you prefer a touch of sparkle, consider a platinum ring adorned with diamonds or gemstones. The brilliance of diamonds set in platinum creates a breathtaking contrast that symbolizes the brilliance of your love and the beauty of your union.
For couples who appreciate intricate detailing, platinum rings with engravings or filigree work offer a unique and personalized touch. These delicate designs add a touch of artistry and individuality, making your wedding ring truly one-of-a-kind.
Customization Options
At Diamonds Dubai, we understand that every love story is unique, and your wedding ring should reflect that. That's why we offer customization options to create a ring that is as exceptional as your relationship. Our skilled artisans can work with you to design a custom platinum wedding ring that incorporates your preferred design elements, engraving, or even incorporate sentimental gemstones or diamonds.
Caring for Your Platinum Wedding Ring
To ensure that your platinum wedding ring retains its brilliance and beauty throughout the years, it is essential to provide proper care. While platinum is highly durable, it is not entirely scratch-resistant. Therefore, it is advisable to remove your ring when engaging in activities that may expose it to potential damage. Regular cleaning with mild soap and a soft brush can help maintain its shine, and professional polishing from time to time will restore its original luster.
On the Whole..
Choosing a wedding ring in platinum is among the exceptional decisions that signify the everlasting commitment and love you and your partner share. At Diamonds Dubai, we understand the significance of this choice, and our collection of platinum wedding rings offers a wide variety of designs that embody timeless elegance. With its durability, beauty, and customization options, a platinum wedding ring serves as a perfect symbol for a lifelong marriage.
Trust us to assist you in finding the ideal wedding ring in platinum that represents your unique love story, ensuring that it will be cherished and admired for generations to come. Visit our website, www.diamondsdubai.ae, to explore our stunning collection and begin your journey towards finding the perfect symbol for your special day.