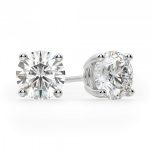 When it comes to grace and sophistication nothing beats chic diamond earrings. With their glorious sparkle and enticing simplicity diamond earrings seem almost witching. One of the most elegant pieces of jewelry you can own, these jewellery are also very versatile. You can wear them anywhere, at any time. Wear your diamond earrings Dubai with party dress to a casual wear, of with blue jeans and a matching top to an evening fun break. It is this versatility that makes these ornaments so special. And with so many varieties to choose from, they are easy and effortless to customize to your own personal style.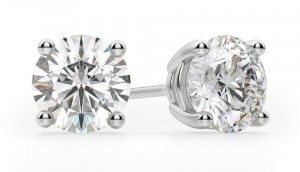 However, if you really want to get most out of your earrings, then you should buy them very carefully. The most crucial aspect to remember when selecting your earrings is that quality demonstration. Poor quality ornaments, will not make you look good, in fact, they will shade away your natural beauty. Higher quality will, on the other hand, enhance your personality and make you feel confident. When seeking for the quality diamond you first must look at the studs being used.
Never forget the four C's of stone quality: cut, clarity, color, and carat. The cut, clarity, color, and carat of a diamond are all-important. However, more than any other feature, it is the cut that makes a stone brilliant and beautiful. To check if a stud has a fine cut simply glance into it and figure out if it reflects the light evenly and brilliantly.
If you are wondering where to purchase fine Diamond Earrings in Dubai, then Diamond Dubai would be the perfect alternative for you! From our store, you can purchase an extensive variety of 18 carat gold and certified diamond jewellery at incredible prices.
For more information please visit: – www.diamondsdubai.ae