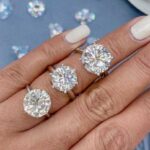 At Eva Jewelers you can enquire and get fascinating designs & catalogues for the latest engagement ring settings & idea's to explore from various types, shapes, couture .
Engagement ring styles of 2023 are influenced by vintage designs, colorful gemstones, and unique settings. According to jewelry experts, some of the most popular trends for the upcoming year are:
Toi et Moi rings, which feature two stones that symbolize the union of two souls. These rings can combine diamonds with other gemstones, such as turquoise, sapphires, emeralds, or rubies, for a striking contrast.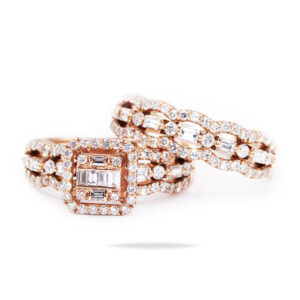 Art Deco rings, which are inspired by the geometric patterns and bold colors of the 1920s. These rings often have angular shapes, such as hexagons, octagons, or trapezoids, and may incorporate multiple stones in different hues.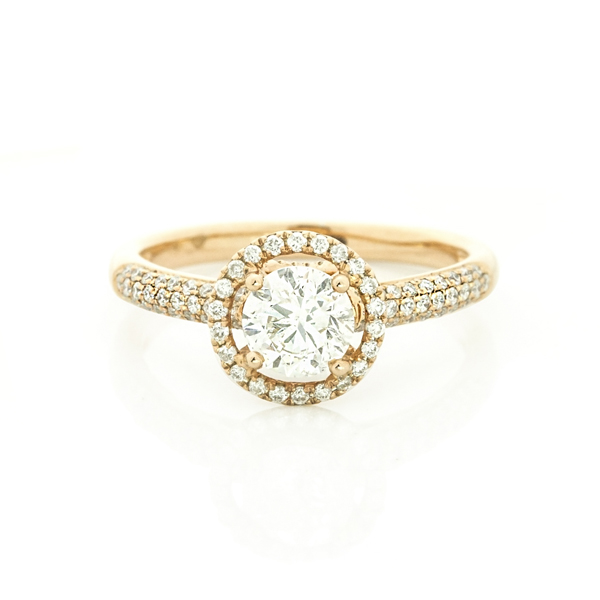 Oval cut diamonds, which are elegant and elongating. These diamonds have a classic appeal, but can also look modern when paired with a minimalist or asymmetrical setting.
East to West settings, which rotate the center stone 90 degrees, creating a horizontal orientation. This gives the ring a distinctive and contemporary look, and can also make the stone appear larger.
 Target rings, which have a circular halo of smaller stones around a larger center stone. These rings create a stunning optical illusion and add extra sparkle to the ring.
These are some of the engagement ring styles that you can expect to see in 2023. Whether you prefer a traditional or a trendy ring, there is something for everyone in this diverse and dazzling selection.
for more information you may visit our store google maps or visit our social media page and comment us here