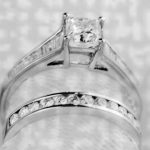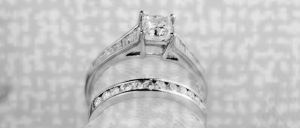 Every woman likes to wear some kind of jewellery. When it comes to jewellery, one can find various types of jewellery in the market. Some people like to wear gold earrings, some like to wear a silver anklet, and some like to wear artificial fashion jewellery as well. Can you guess of an element that never goes out of style? If yes, then the possible answer to this question is diamond. It is the very rare type of stone found in nature. Diamonds are appreciated for their sparkling glow and adding a luxurious touch to ornaments. It is considered best to wear a diamond in the middle finger of the right hand. There is nothing like a diamond.
Have you still remembered that day when your soul mate proposed you to be his better half forever? If you are saying yes, then without any doubt, it must be a magical moment that still makes you happy whenever you think about it. That day must have given many beautiful memories also that put a smile on your face and you cherish those moments every time. Can you guess another happiest and sparkling element of that proposal? If no, then look at the radiant ring which you are wearing it. This is the power of your engagement ring. It doesn't only allow you to enhance your beauty, but also enable to see the love of your partner. It is a symbol of love and bond that is surviving between both the partners.
When you go out to buy an engagement ring, then your jeweller will definitely have some questions before you proceed with the process, such as: what is your budget? How involved does your partner wish to be in the whole process? And maybe utmost important, did you make an appointment? Some jewellers also allow you to drop in anytime.
The process of getting the impeccable ring can be an irresistible experience- both emotionally and fiscally. Prevention is better than the cure. It's quintessential to conduct your research so that you don't have any regrets. Instead of crying later, do your research in advance. Start by finding the certified and reputable jeweller in your area. Pay attention to the 4Cs of the diamonds, if you do not have any idea about 4Cs, then feel free to ask this to your jeweller. You need to dispel every doubt before you open your wallet for giving the money.
Before buying the diamond engagement ring for your partner, you need to consider a few things. Let's throw light on those things that will surely save you from big blunder and make your partner happy.
Preferences: If your partner is not into much billing, then it's safe to buy a minimalistic ring that doesn't have a gaudy design on it. Simply buy a ring that has a little diamond on it.
If your partner is looking for something extraordinary, then either ask the jeweller to buy to show you the best designs or search the best designs on Google. There is no need to take your partner to the jewellery store. Surprise your partner by choosing the best ring that goes with him/her style and preferences. Always pay attention to the personal style of your partner. Never leave a chance to make your partner happy. The day of your proposal will help you in getting many wonderful memories that will fill your life with happiness. 
One diamond or many diamonds: Ask your partner whether he/she wants to have a ring with a single diamond or a ring with many little diamonds.

Coloured or plain diamonds: Many people are seriously not aware of the fact that diamonds are also available in many colours also. Be sure to ask you, partner, whether he/she wants a coloured diamond or a plain one. Do not forget to ask this question.
Keep the aforementioned things when buying rings for your engagement. If your partner doesn't like the ring, then your hard work and money will go in drain. Due to this, it is necessary to consider the above points and then proceed for the ring shopping.
Now, we will discuss the questions that you need to ask your jeweller. Let's pay attention to those essential questions.
Do you have any upcoming trunk show at your outlet?
If a certain jewellery brand is having a trunk show at the shop, then the chances of receiving discounts get higher. They may offer a massive discount if a purchase is done during the trunk show.
Is the diamond completely natural or pure?
This means that the diamond hasn't been treated in any way to treat cracks or enhance the colour. If it's not pure or natural, then its durability, appearance and long-term value over time is effected a lot.
Do you offer a warranty?
If you want your money to use cautiously. If you want to spend every penny judiciously, then you need to ask this question. If you lose smaller diamonds in your ring or require basic repairs, then a store warranty will assist if natural wear and tear happen. Do not forget that a warranty with the store isn't similar to acquiring the ring insurance which you need to do in case of loss or theft. Warranty will give you a peace of mind that if anything happens to the ring, then it will be repaired.
Is there any in-house jeweller who is working for you or with you?
If you ever require ring maintenance to be accomplished, it will save you time because the helper jeweller will hear your problems and try to solve them as soon as possible.
What is the source of my diamond?
It's always a great and sensible idea to know your diamond is reliably obtained. You can ensure its truthfulness was maintained throughout the comprehensive chain of ownership of the diamond such as- from where it was cut and mined to when it was delivered to the concerned store.  Don't hesitate while asking this because there is nothing wrong in asking such questions.
Do I have to make any compromises, if anything?
As per your certain budget, you may have to make a few compromises when picking the diamond. Here, compromises are referring to the specifications in the diamond that we cannot acquire due to budget. One cannot deny the fact that a well-cut diamond will sparkle more and refract light more, so a smaller carat can appear bigger because it's cut so nicely. But along with this, you may also notice that you to zero in more on carat size which could decrease colour grade depending on how much you desire to spend. Every decision varies with personal specification and that every diamond is not the same. Diamonds are different from each other in terms of their concerned aspects. It is hard to see the difference with the naked eye.
Are you about to propose your girlfriend, but concerned about the selection of the ring? If yes, then stay on the safest side and don't hesitate to choose a Princess Cut Diamond Ring. The princess cut diamond has gained a lot of popularity among women in the last few years. If you want your proposal day special and memorable, then go for it. It is unique and looks jaw-dropping. There are many beautiful cuts and shapes of diamonds available in the markets that are perfect for diamond rings. If you are still not convinced about the princess cut diamond ring, then you need to pay to consider the facts that are enlightened below:
More value in a lesser chunk of money: A princess cut will look great and appear bigger than an ordinary round brilliant diamond which has the same weight. If you are wondering why then here is the answer. The square shape enables diamond cutters to realm about 80-90% of the rough diamonds v/s 40-50% of a round cut diamond. This quality makes a princess cut diamond one of the least expensive cuts on the market. While cutting it, a diamond cutter can assure of least diamond loss. It can go with a slightly lesser grade and colour.

Hide flaws: There is no denial in the fact that a princess cut diamond can conceal flaws like a pro. It gets the most attention and has 50-58 facets. Although it may have fewer facets than a round brilliant, it still has more cuts than many other gemstones such as- emerald or oval. With the presence of facets, the sparkles and fire make imperfections less perceptible.

Diamond is happy substance and strongest substance which is found on the face of the earth. You can make anyone happy by just gifting gorgeous diamonds.