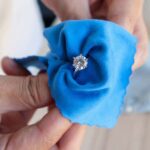 When we buy Diamonds there is always a question comes in our mind to maintain your expensive sparkling jewelries.  Because of hardness substance impression of diamonds always seen destructible.
Jewelries kind of stuff which will be brand new as you clean them, weather its gold jewelry, diamond ones or silver. Even the smaller setting needs to clean out of the dust.
Sometimes they become black, yellow, they change their original color too. Reason behind them is regular sweat, dust, perfume, some alcoholic liquids, deodorants etc,
Here we are giving you proper home hacks to clean your jewelry, which leads you to pamper your expensive stuffs.
Clean with mild Soap or Liquid
First cleaning method is with mild soap or liquid, to clean with this you can take mild soap kind of baby soap or baby shampoo whose PH level is less in order to make it shiny with no harm.
You can use kind of soft brush or regular brush with liquid or soap.
You can use warm water and clean cloth. Warm water helps a lot in reduction of dust from jewelries.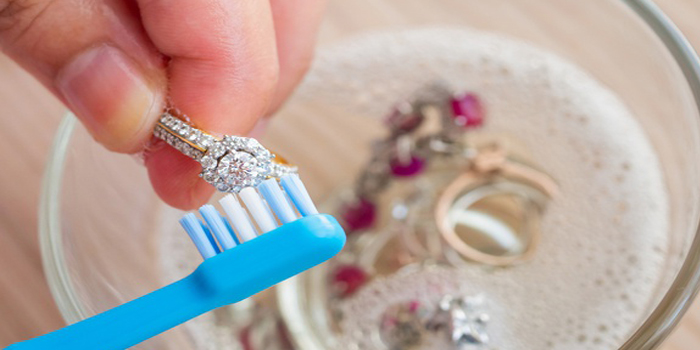 Use Proper Jewelry Cleaner and Cleaning Cloth
Jewelry cleaners and cleaning cloths are easily available in market, which makes easy and fast cleaning and also will not have any effects on metal, Diamonds and jewelries.
Do not use Harmful Cleaning Chemicals
While cleaning your jewelries, always makes sure not to use any harmful soaps and powder in order to maintain the shine and keep it life longer.
Clean your jewelry Repeatedly
To avoid the dust and black spots as well yellow.  You can also choose the right metal to avoid these problems, platinum is more preferable then white gold , as its seen that white gold become yellow by time while platinum remains the same.  Using these home hacks you can keep your jewelry clean and life long.
Share these hacks with your friends and family.