Diamonds in Dubai
We all love Diamonds, Diamonds are women's best friend, they shine, sparkle and they have their real values based on the sort of diamond you choose. We all love to buy diamonds weather its for engagement, wedding, promise, gift or for investment.
Some of us buying for lifetime gift , some for investment to get the resell value of it and some as per the budget. All wants to buy diamonds but budget wise and as a purpose of investment. Here are few tips to buy diamonds as maintaining your budget.
Diamonds are the form of carbon, a processed carbon from decades. Shine, Sparkle and whiteness of diamonds based on the color, clarity, cut and carat. Apart from these also the diamond polish, symmetry are depending factors for this.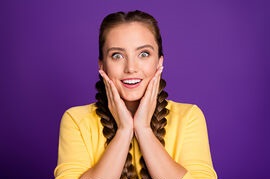 Diamond Color :
Second important factor when it comes to select the diamond.
Diamond color grade starts from alphabets D to Z.
The flawless and white diamond color starts from color D, D is the first color and best for shiny and sparkling diamond. Color grades from D to H consider as white color of diamond.
As we select the lower color above H to Z, diamond will be yellowish. So, you can choose color grade from D to H for white Diamond. And then comes the yellow diamond colors.
Diamond Clarity :
Another factor to choose the diamond is Diamond clarity, how clear the diamond is , it is with the inclusions or without inclusions.
Diamond clarity grades are…
FL, IF (Flawless or internally flawless diamond)
VVS1, VVS2 (Very Very Small inclusions level 1 and 2)
VS1, VS2 (Very Small inclusions level 1 and 2)
SI1, SI2, SI3(small inclusions level 1, 2 and 3)
I1, I2, I3 (Inclusions level 1, 2,3)
The key to budget your diamond, choose the best color and medium clarity. Because for diamond shine the main factor is its color, if the color is good you can choose little less clarity diamond . apart from the color and clarity even the cut matters too.
So if the diamond is of from
Color grade D to F  –> choose clarity VS2, SI1, SI2
Color grade G to H –> choose clarity Vs1, VS2, Si1, Si2
As well Cut grade vary from Excellent to Very good to maintain the ratio.
So we would suggest you to go with above steps to choose your diamond according to your budget.
for more Discounted Diamond Jewellery Visit us on Diamondsdubai.ae