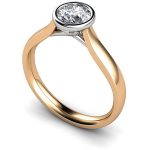 The world of the gemstone is enormous and fascinating. Many of us adore gemstones because of their striking features and elegance. Even many famous celebrities also love to wear jewelry that consists of a gemstone. Many of us cannot stop ourselves from obsessing over the gemstone. People love to wear and give them. There are many factors which are associated with them which many of us are not aware of.
Buying a gemstone is not an easy ride for everyone. Many people are not blessed with much financial stability that allows them to buy gemstone again and again. It is said that before going to Gemstone Jewelry shop it would be a great idea to equip yourself with necessary information. Let's us throw light on the important aspects of gemstones that are needed to be considered.
Colour:
There is no doubt in the fact that Color is hands down the most significant aspect to take into account when shopping for a gemstone. The color saturation, depth of tone, and hue are the factors that determine the gemstone's value.
While the range of gemstone types and colors is huge, there are three key constituents to keep in mind when considering a jewelry purchase: hue, tone, and saturation.
A gemstone's hue is an additional method that helps in explaining its color. Few hues are getting more value than others. For example, an ideal sapphire possesses velvety-blue to violet-blue range. A sapphire that is nimbler or obscurer in color is measured less valued. GIA has established a color grading system that incorporates 31 diverse hues varying from red to brown, with progressions such as faintly yellowish green and very sturdily greenish blue, in the mix.
A gemstone's depth of tone is an imperative factor that impacts a gemstones hue. The lightness or darkness of a gemstone is referred to as tone.
Clarity
Generally, all gemstones, even highly valued ones, incorporate inclusions. Immaculate gemstones are quite rare and very lavish. Most industry experts accept the fact that inclusions render a unique personality to the colored gemstones. Some gems, like emeralds, are generally preserved with colorless oil, wax or resin to curtail inclusions that touch the surface of the gemstone.
Do you know about Mohs scale?
The comparative rigidity of all gemstones is evaluated using the Mohs scale. In 1812, it is created by a German mineralogist. This scale helps in defining what a mineral is by testing its scratch resistance. A diamond, which is enormously durable, is a 10 on the Mohs scale, while talc, which is extremely soft, is a 1. Though, do not forget that Mohs is an ordinal scale, which denotes that while diamond is a 10 and corundum (sapphire and ruby) is a 9, diamonds are in fact 4 times as unbreakable as corundum.
The significance of cut:
In contrast to diamonds, there is no favorable cut for colored gemstones to attain supreme brilliance. Still, a well-cut gemstone is one that yields the most even color, reveals the least flaws, and improve the gem's color. When a gemstone is cut suitably, the color becomes rich and saturated because the light is accurately reflected. When cut too shallow, the stone appears to be lighter in color because rather than light reflects off the facets its seepages. A stone that has been cut too deep looks dark because the light has vanished within the stone, and as a result, it does not return to the eye.
Size:
The density of each gemstone is different from one another. It is possible that two gems that are of the equal size may weigh differently. The carat weight of a gemstone is not a proper way to measure the size of a gemstone. It is recommended to look for the diameter of the gemstone when watched from above.
Think about the Enhancements:
Almost every gemstone at the present time, including the ones that retailer sell, have been treated to augment their color and/or clarity. The most prevalent approaches of treatment are heating (aquamarine, citrine, amethyst, sapphire, ruby, and tanzanite), bleaching (pearls), and irradiation (blue topaz).
Gemstones that have striking color and clarity but have not been treated are available at extremely profligate prices. Most enhancement treatments are everlasting, but some need distinctive maintenance.
Gem cutters make immense efforts to accomplish a visually-alluring and reasonable mix of color, weight (measured in carats) and a safe shape for mounting. During composition, a gemstone's size is inhibited by nature.
The reputation of the store:
Before entering a store, make sure that it has a good reputation in the market. If the reputation is not rock solid, then either look for other store or steer clear. A reputation is hard to earn and one only gets a reputation because of the good work. Do not buy gemstones from some shady store. Doing this will not give peace of mind as your money will not go in safe hands. If you are thinking to buy a gemstone, then do not compromise with a reputation. It can make a huge difference. You don't want your money to go in bad hands. You don't want to give money for some fake gemstone that has no value in the market.
Maintenance Required For Your Colored Gemstone Jewelry
One will not be able to deny the truth that special care of a gemstone increase its longevity or we can also say that proper upkeep of a gemstone maintains its durability which enables a gemstone to last forever.
Daily Usage – It is necessary to remember that one should wear jewelry that consists of gemstones or pearls after applying makeup, perfume or cologne.
Every day Wear – take out jewelry before heavy yard work, home cleaning chores, working on heavy equipment or going in a pool or spa (especially if you are in chlorine frequently).
Night Routine – After removing jewelry, remove residues or dirt on it with a soft cloth. Wipe the cloth over it. Store jewelry in a jewelry case or soft cloth so that they do not come in each other's contact. Doing this will help you to save your gemstones from getting scratches.
Insurance – Talk over about your potential insurance requirements with your jeweler or home insurance agent.
Specific Cleaning – Do not forget to ask the jeweler about the cleaning process of gemstones. An owner needs to know How to clean your jewelry that consists of gemstones. elude home cleaning solutions, comprising home ultrasonics, unless you are assured the item is appropriate for home cleaning. Some jewelry can be cleaned easily with a mild soap solution and a soft brush.
Cleaning in every Six Months – Ask your jeweler to clean your jewelry every six months so that its beauty will not fade as the time goes on.
Some people also wear a watch while they are asleep. Are you one of those individuals who cannot step outside without wearing a watch? Are you one of those individuals who cannot get enough of watches? Are you one of those individuals who cannot stop themselves from buying a watch when they confront a watch store? Do you have a large collection of watches? If yes, then it is clear that you love watches more than anything. Do you know that you can get the most elegant Watches in Dubai? If no, then it is true that Dubai is famous for many things and one of the most significant things is shopping. So, if you are in Dubai or thinking about going there, then do not forget to check out the exclusive stores of watches there. You will be surprised by seeing the huge range of watch there.
Nowadays, a watch is not just used to keep a track of time. It is used for many reasons. Many people judge your status and class by looking at your watch and the outfit you are wearing. If you want to add a character to look, then wear a watch.
At the present time, a watch has become an essential wardrobe staple. A watch goes well with every look. One of the great things about watches is that they are available in every range. Whether you want an expensive watch or a normal one, you will get a watch in various ranges. You don't need to compromise with your choice just because you are not getting the watch within some specific range.
Nowadays, buying a watch is not that much hard as it used to be. You can get it at your doorstep. If you want to save money and buy a watch without going anywhere, then shop online. Many brands have their online portals which allow the customers to buy the desired watch with just a click. You can save yourself from going one store to another in search of the desired timepiece. All you have to do is search online.